FIND A JOB
20 High Paying Summer Jobs for College Students in 2022
Summer jobs for college students are popular in the summer- of course. Many people, particularly those who are unemployed during the summer, can benefit from a summer job.
For college students, it is not only a great way to earn some extra money, but it also provides invaluable exposure to real-life situations that only hands-on experience can provide.
It's also an excellent way for teachers, retirees, and other professionals or former professionals to supplement their income.
In this article, we will discuss how to find a summer job for college students, why there are summer jobs for college students, and also the 20 high-paying summer jobs for college students. Let's get started.
You can also read more on summer jobs for college students here
Why Summers Job for College Students?
Pursuing the best summer jobs for college students can provide you with skills, knowledge, and perspectives that will be useful in the real world.
Applying for summer jobs can be difficult and time-consuming, but the benefits are well worth it. Even after the summer, college students have learned more about themselves and gained a new perspective as a result of their summer job experience.
Here are four major reasons why looking for summer jobs is beneficial:
It teaches you how to manage your money.
A summer job teaches you the value of your hard-earned money. With a paycheck-to-paycheck arrangement, you gain firsthand experience in budgeting, saving, and maximizing your income until the next payday. You will learn what it is like to spend mindlessly, especially when no one is giving you any advice.
It enables you to expand your network.
While looking for a summer job, you'll meet or work with people of various ages and backgrounds who will eventually attest to your abilities and work ethic. Summer jobs expose you to more experienced and professional people.
In a competitive job market, your summer job is your first professional network; thus, you have people who can point you in the right direction. A successful summer job can also lead to a full-time job after you graduate!
It teaches you new skills.
Employers, as well as colleges and universities, prefer experienced candidates. With a summer job, you can give the impression that you've gained valuable work experience.
Regardless of the nature of the job, it will always require you to follow rules and schedules as well as to adapt to company culture. You will be expected to complete your work on time and correctly. You'll improve your problem-solving and critical thinking skills.
It allows you to look for new job opportunities.
Prospective college students may be unsure of which career path to pursue. With a variety of summer jobs, you can get a sense of what it's like to work in the industry.
For example, if you want to be a graphic designer, working part-time in a multimedia or printing company will give you the knowledge, tools, and skills you need to get started. College students also gain hands-on experience and deal with a variety of client requests, which helps them hone their creative skills.
Tips for Getting Summer Jobs for College Students
When looking for summer jobs for college students, you should know that employers already have in mind what they want from college students applying for jobs. You must do your research to ensure that what you are doing aligns with what they want. Tips for getting summer jobs for college students include-
Prepare your resume.
Whatever your professional qualities are, if you do not effectively communicate them to potential employers, you may miss out on a great summer job opportunity. Take the time to perfect your resume before applying for open positions.
Consider contacting friends and family.
The job market is always in flux, especially when it comes to temporary positions. Before scouring the open job market, it might be a good idea to start looking locally.
Your friends, neighbors, or relatives may own or know someone who owns a small business, and there may be a job opportunity there for you. If not, everyone has their own circle of friends and acquaintances, so the next time they hear someone is looking for a summer employee, they can recommend you.
Look for summer jobs in particular.
If you are certain that you will not be returning to the job in the fall, it is best to limit your search to summer jobs only. Searching for seasonal jobs will help you narrow down your options and make your search more efficient.
The summer season has the most seasonal job opportunities, so you should have plenty to choose from.
If the area around your home is well-known as a tourist destination, they will most likely require additional assistance during the busy summer months, as summer is typically the peak of the tourist season. When it comes to seasonal jobs that require interaction with tourists, you will most likely have several options ranging from restaurants to shopping centers and small shops.
Don't restrict your options.
Employers all over the world are looking for help during the summer, so if you have the ability to travel, keep your options open as to where you pursue a summer job. Perhaps the annual festival you attend requires people to organize and clean, or an exotic beach destination requires waiters and bartenders.
Every geographical area has its own set of job opportunities, ranging from picking strawberries to entertaining cruise ship passengers. If you're willing to be flexible, a summer job search can lead to a slew of unexpected opportunities.
Read also: 17 Best Freelance Platforms for Beginners in 2022
20 High Paying Summer Jobs for College Students in 2022
#1. Summer Intern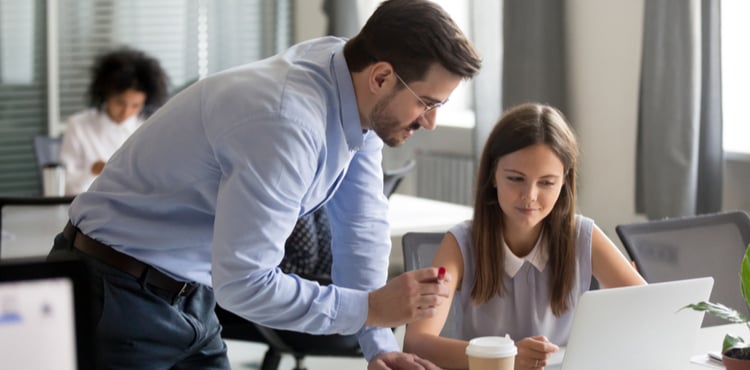 Of course, many college students will want to find a summer internship in their field of interest so that they can gain hands-on experience and have something to highlight on their resumes when applying for post-graduate positions.
While some internship programs may be limited, you can look for in-person and remote internship opportunities on job search sites like Generation Hired or Indeed. If your school has a dedicated job listing platform, such as Handshake, you can also find opportunities that are more specifically tailored to your school or city.
Some companies may provide housing for the duration of your internship, depending on the program. Wherever you apply, make sure the position is compliant with the Fair Labor Standards Act.
#2. Sales Associate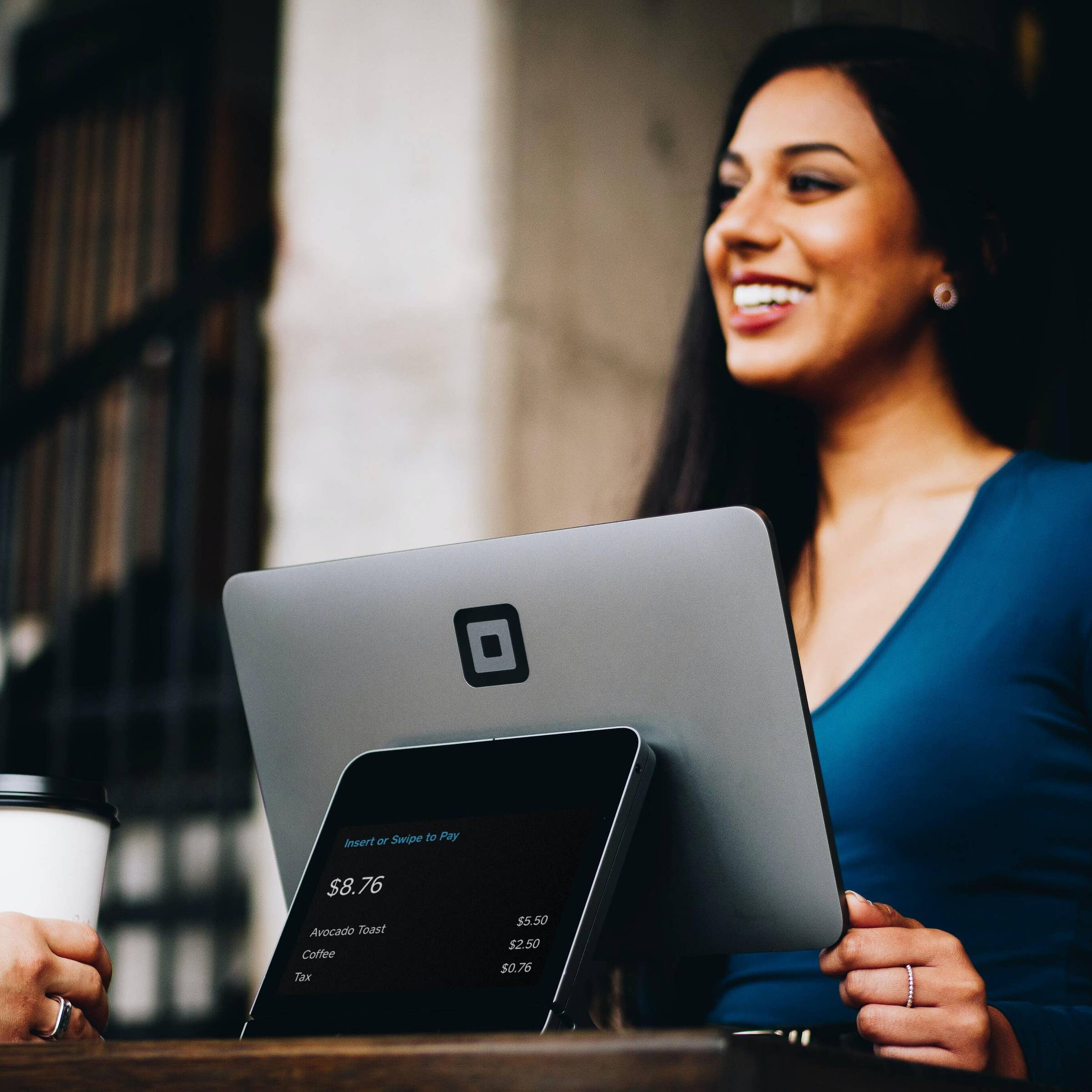 Retail and food service are frequently cited as two industries in which everyone should work at least once in their lives. Working in retail, according to Manion, is one of the summer jobs for college students that can teach you a lot of transferable skills that will help you later in your career.
The average hourly wage for a part-time sales associate is between $12 and $13, according to Salary.com, but this can vary depending on years of experience, education, and other factors.
#3. Waiter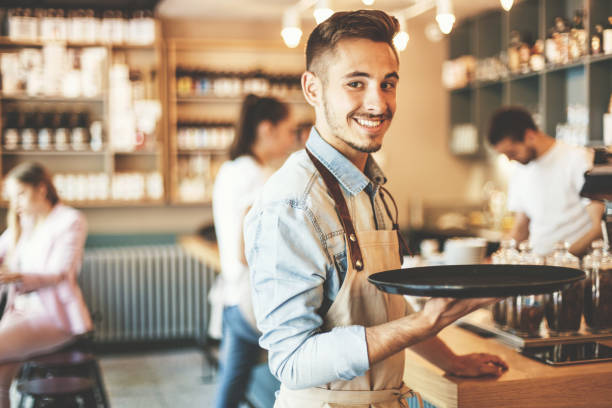 Food service, like retail, is an excellent industry for learning customer service, conflict resolution, and other skills. To put it another way, "low-skill" labor is a myth. You can work as a cashier at your local fast food restaurant, but if you know of a smaller local restaurant looking to hire, this could be a great place to make connections with the owner and learn from them. It is one of the best summer jobs for college students and it pays well too.
As of January 12, 2022, the national average hourly wage for a waiter was $16.30 per hour, according to ZipRecruiter.
#4. Barista
You've probably already sold your soul to coffee as a college student, so why not make it official and become a barista? While you can work for a chain like Starbucks, you can also work for an independent local coffee shop and potentially connect with more regulars, learn to make more unique drinks, and even get time with the owner. If you need coffee to survive, this is your chance to learn all the ins and outs of the trade — no more watered-down, bad coffee for you.
According to ZipRecruiter, the average hourly wage for a barista in the United States is $11.56.
#5. National Park Employee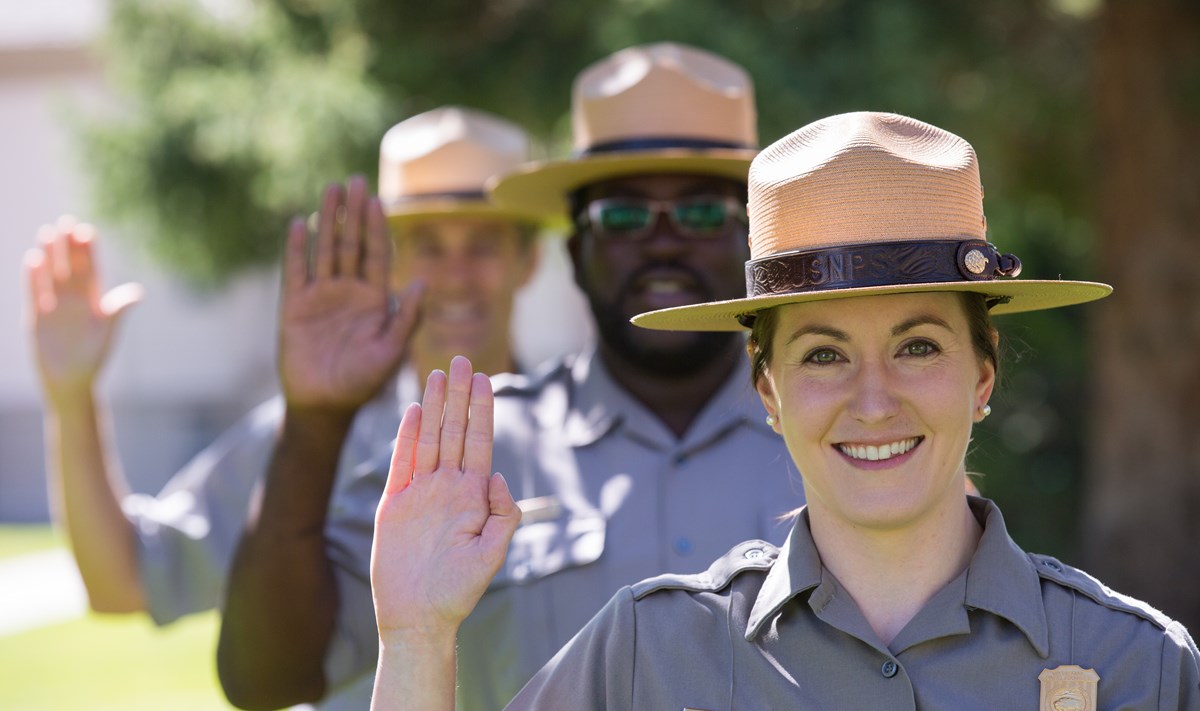 This Reddit suggestion is ideal for nature lovers or anyone who is concerned about sustainability and the environment. For college students, the National Park Service offers summer internship and volunteer opportunities as a park guide, maintenance worker, or other trainee-level roles. It is a high-paying summer job for college students.
The hourly wages for their internship program range from $13 to $20 per hour, depending on the position.
#6. Freelance Writer
You can work as a freelance writer online if you'd rather spend your summer indoors in the air conditioning. This position is best suited for college students who have a portfolio of work to show to publications. Instead of writing for just one publication, as an internship might require, freelancers can submit pitches to and write for a variety of publications.
According to the Society of Professional Journalists, freelancers can be paid in one of four ways: by the hour, by the word, by the piece, or by the page (the length of which is up to you and the client, or publication, to define). If you're not sure how to set your own rate, check out sites like Glassdoor to see what others are charging. It ranks high as one of the best summer jobs for college students.
#7. Freelance Graphic Designer
If You have experience or are interested in graphic design, freelancing can help you build your portfolio in the same way that it can help you build your writing portfolio. You can set up accounts on sites like Fiverr or Upwork to find clients, or you can check to see if local businesses in your area need your services. It is one of the great summer jobs for college students.
The rate you charge is entirely up to you, and you can use the salaries of other freelancers as a starting point to guide you.
#8. Tutor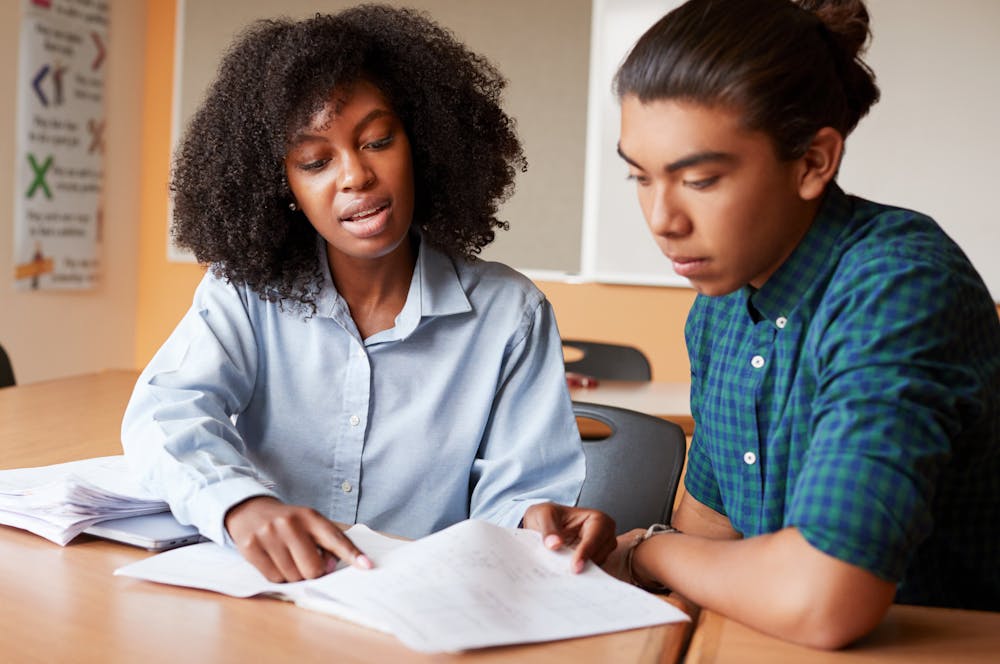 One of the best summer jobs for a college student is being a tutor. Your assistance can range from tutoring an eighth grader in algebra to guiding a rising high school senior through the college admissions process.
While some colleges and universities no longer require SAT or ACT scores for admission, you can still help them edit their personal statement, prepare for AP or IB exams, or practice the dreaded admissions interview with them. This will give you hands-on experience if you want to be a teacher or a guidance counselor someday.
According to PayScale, the average hourly rate for a tutor in the United States is $18.07.
#9. Lifeguard or Swim Instructor
One of the high-paying summer jobs for college students is becoming a lifeguard or swim instructor. You would have the opportunity to work in the water around professionals and if you are professional yourself, then get ready to be paid a lot. If you can swim and you are a good instructor, you should look out for this summer job.
#10. Bartender
If you enjoy a fast-paced environment and have an interest in mixology, bartending can be a fun way to learn customer service and multitasking skills. (It'll also make you appreciate your college bartender a lot more.) Even if you are not yet 21, you must be at least 18 years old to work in a bar in the United States.
According to Indeed, one of the best steps you can take to become a bartender is to enroll in a bartending program, which isn't required but will teach you the ropes and possibly help you stand out from the crowd. You can find bartending classes in your area at local hospitality schools or online at sites like the Professional Bartending School.
#11. Data Entry Clerk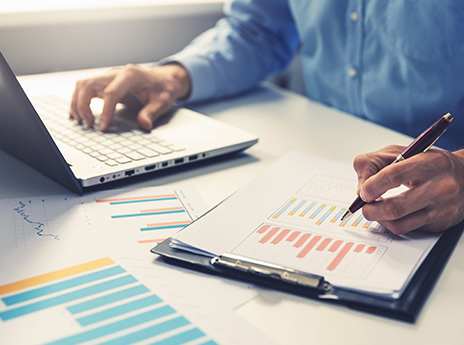 While data entry may not be the most exciting summer job, one advantage is that it can be done remotely, so depending on where you apply, you may not even have to leave your couch.
You'll be entering data into spreadsheets, transcribing, and carrying out other administrative tasks that will test your attention to detail.
It is not just one of the best summer jobs for college students, but also one of the highest paid. According to Indeed, you typically do not need a college degree or any specific certifications. A data entry clerk earns about $18 per hour on average.
#12. Dog Walker or Pet Sitter
This one's for you, pet owners: Unlike most remote jobs, being a dog walker or pet sitter allows you to spend time with animals while also getting some fresh air outside every day.
This job is not only enjoyable because you are constantly surrounded by animals, but you will also learn a lot about responsibility and adhering to a stricter schedule. Sign up for sites like Rover, which will connect you with pet owners in need of pet care.
Care.com calculated the hourly rate for a part-time dog sitter in nine U.S. cities in May 2021, and it ranges from $11 to $16/hour. This can vary greatly depending on whether you have more or fewer clients at any given time.
#13. Call Center Representative
Customer service is a critical skill for success in almost every industry, and working in a call center is about as hands-on as it gets (nothing will teach you more about communication than talking on the phone all day).
According to Glassdoor, many call centers now allow employees to work remotely. If you don't know where to look or are concerned about your qualifications, see if your university's call center hires students.
Realted article: What are the Highest Paid Teaching Jobs Abroad? | 2022
#14. Camp Counselor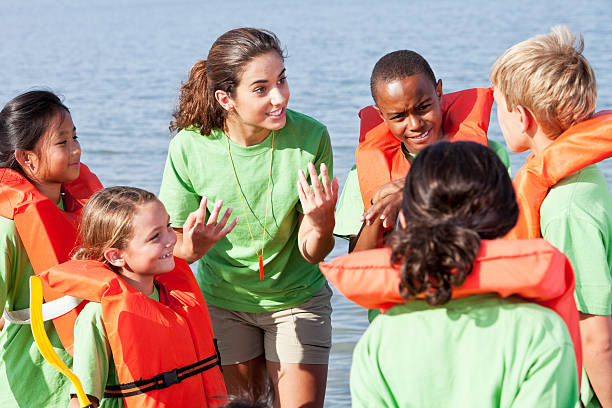 A Reddit user asked what the most fun summer job for a college student is, and many of the responses said that being a camp counselor was one of the best, even if it wasn't the highest-paying. If you remember going to camp as a kid, this job will bring back fond memories for you.
You get to plan enjoyable activities such as nature hikes, arts and crafts, and s'mores around the fire. You also get to spend a lot of time with children, which will help you gain more experience if you want to work professionally with children. Working at a sleepaway camp will provide you with housing and food for the summer. It still ranks high as one of the best summer jobs for college students.
#15. Nanny
Being a nanny is easily one of the highest-paying summer jobs for college students. If you want to work with children but are concerned about being overwhelmed by them in the wilderness, perhaps a nannying or babysitting job is more your speed.
You can look for work on websites such as Care.com, which connects you with clients looking for part-time or full-time childcare. Because you're establishing a rapport with one family, you might be able to continue working for them part-time during the school year, or you could see if anyone in their network needs a part-time nanny.
According to Care.com, the national average for a nanny's salary in 2022 is $15.30/hour.
#16. Delivery Driver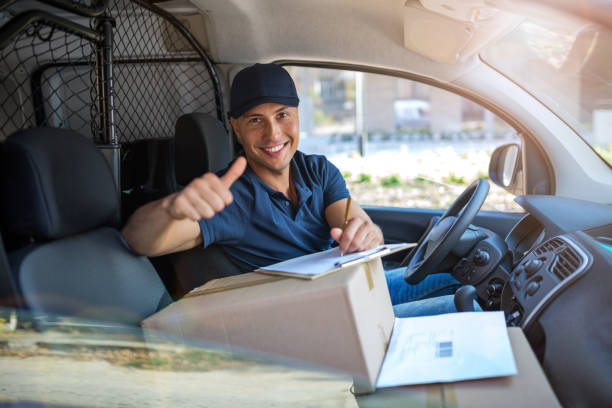 Do you own a car? Why not work as a delivery driver for a local restaurant or a food delivery app like Grubhub or Postmates? It's a great way to get to know areas outside of your own neighborhood, and depending on the company, you might get a discount or other benefits.
A student DoorDash delivery driver earns about $18 per hour on average, according to ZipRecruiter. It is one of the high-paying summer jobs for college students.
#17. Grocery Store Stocker
As a grocery stocker, you'd be responsible for ensuring that products are properly placed on shelves for the best presentation, as well as gaining experience assisting customers in finding and selecting items to buy.
It is one of the high-paying summer jobs for college students. If you want to work in sales, this role will provide you with concrete examples of experience to use in interviews or on your CV. According to ZipRecruiter, the average hourly wage for a grocery store stocker is $13.62.
#18. Nonprofit Volunteer
Even if most volunteer positions won't pay you as much (or at all), putting your time and effort into a cause you care about may be more emotionally fulfilling — and will still look great on your resume.
Volunteer programs at nonprofits such as Habitat for Humanity are also excellent for meeting new people and forming friendships over the summer. It is one of the high-paying summer jobs for college students. Whether you volunteer in your own community or for a larger national organization like the Red Cross, you'll be making a difference and making the most of your summer.
Read also: Top 10 Highest Paying Nursing Jobs in 2022
#19. Sales Representatives
Students with the ability to persuade advocacy and help thrive and enjoy salespeople – especially if they have assignments to further their interactions with customers – whether working in a clothing store, pop-up boutique, store, or outdoor furniture gallery.
If you are interested in business, finance, or sales/marketing, these roles are ideal for you, but it is also ideal for anyone looking for a low-pressure summer job or even a discount at your favorite store. It is one of the high-paying summer jobs for college students.
#20. Bank teller
A bank employee's starting salary is higher than the minimum wage. Working for a bank during the summer is a great summer job for students.
The pay is reasonable, the hours are reasonable, and the cash handling and customer service are the motivators for a final resume. It is one of the high-paying summer jobs for college students. Then you work for a bank, you know you are trustworthy, and you learn important skills like money management and customer service that you can use later in life.
Frequently Asked Questions
What exactly does the term "summer job" mean?
Like the name implies, a summer job is a job only for the summer.
Is it a good idea to work during the summer?
Securing a summer job can boost a teen's confidence because it allows them to feel successful throughout the application, training, and working process. Working a summer job can help you develop time management skills and the ability to network.
What is the significance of having a summer job?
A summer job allows you to build your resume, which is important for future job opportunities. A resume is a summary of one's work history and education. This includes both paid and unpaid positions, internships, and volunteer work. You may also include a list of unique skills.
Why should a college student work a summer job?
Summer jobs provide extra income as well as financial skills. It's a great opportunity for you to try out some financial management skills, such as opening a bank account or using a debit card, or learning to budget their earnings toward important goals, such as saving for a car or college.
What can summer jobs teach me as a college student?
Summer jobs has the potential to improve academic performance, particularly among lower-income teenagers. Teach important job skills such as teamwork and problem-solving.
Conclusion
Summer jobs for college students are a big deal especially when looking out for more experiences. When looking for a summer job, don't be intimidated. There are a few best practices for finding a summer job: start looking early, use your network and connections, and apply frequently. Investigate your options and keep an open mind. It can be a great opportunity to try something new while earning extra money.
References
Recommendations